We've been hard at work making TrueJob the most valuable tool available for startup job seekers anywhere. Here's what's new:
More Jobs
TrueJob has 20x as many startup jobs as it did two months ago. TrueJob now has the second largest database of startup jobs on the web and we're growing fast. Start browsing our job database »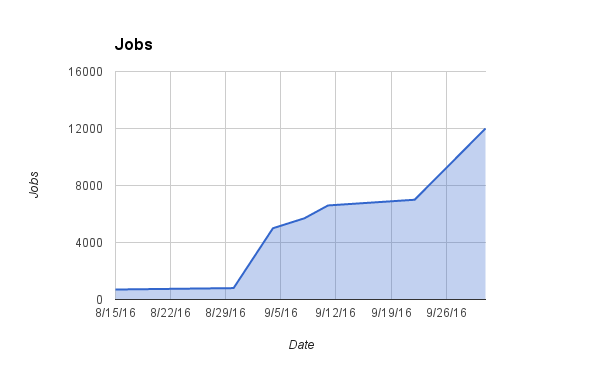 Job Recommendations are Live
As you browse through our database of jobs, tell TrueJob which ones you like and which ones you don't like (thumbs up and thumbs down). After you've 'liked' 5 jobs, you'll unlock custom job recommendations. We'll take into account all of your preferences to help match you with the perfect job. Start liking jobs to get your own recommedations »
### New Features
Wan't to know more about a company? Click or hover over and tooltips will show you all the details. Don't want to see jobs from a certain company or in a certain location? Hide them from view. Browse through jobs easily with the changes we've made to our interface. Explore all the new features »
### Job Boards Across the Web
TrueJob has been embedded in sites across the web. See TrueJob on:
This list will be growing soon!
Get started browsing jobs now »